Support our Small Businesses this Holiday Season!!
---
Locally owned, Locally Loved- Shop where your heart is!!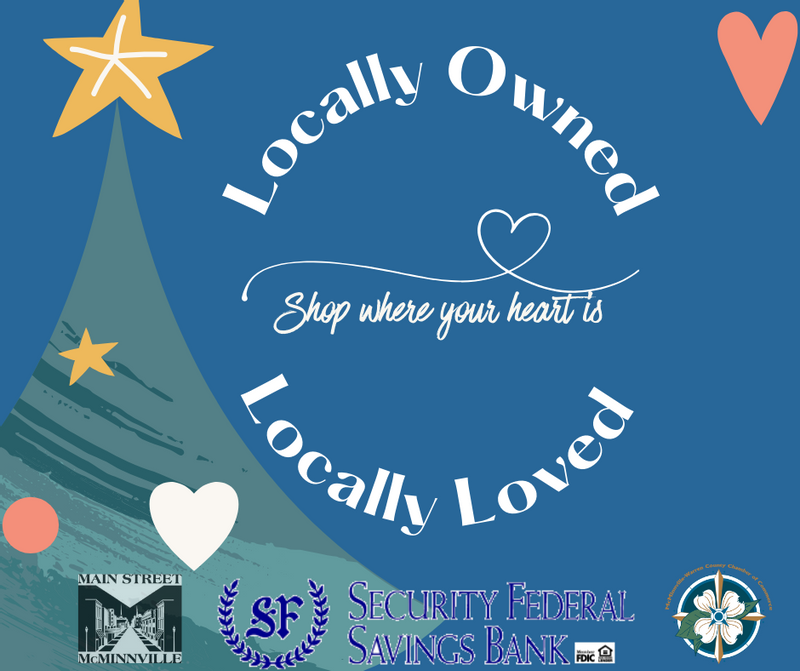 This holiday season, show some love by shopping locally at Main Street McMinnville and McMinnville Warren Co. Chamber of Commerce member locations.
Starting Nov. 25th shoppers receive a paper heart for spending $25+ at a participating business (per shopping trip) for a chance to win a large gift basket!

Thank you to Security Federal Savings Bank for sponsoring this promotion!
Help us support our community and shop small this holiday season!!
Share the LOVE!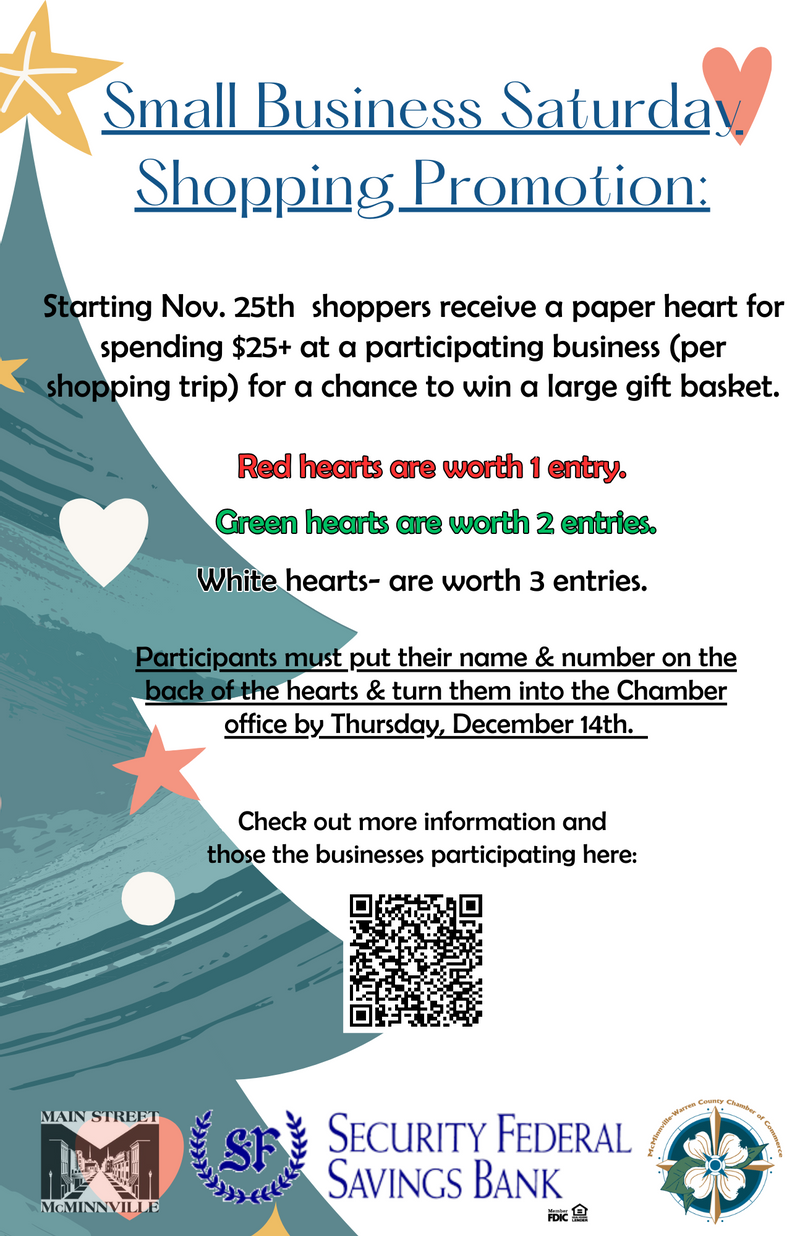 Participating Members
• All-O- Ksions
• Ashley's Attic
• Barr's Furniture
• Collins River BBQ and Cafe
• Cumberland Biscuit Company
• Evelyn Taylor Avenue
• Grave's Family Pharmacy
• Handsome Jacks Mercantile
• Intrigue
• Iron Tusk
• Kimmi's Tea Room
• Lemon
• LLEAF
• McMinnville Antiques & More
• Oh Sugar!
• Park Theater
• Phi Aesthetics
• Prater's BBQ
• Red Door Boutique
• Red Door Kids
• Renewed Creations
• Ross & Co.
• Smooth Rapids
• Southern Traditions
• The Hitch Outfitters
• The Vanilla Bean Baking Co.
• The Western Farmgirl
• Three Star Cinema
• Tiger Lily Boutique
• Topz Frozen Yogurt and Metro Deli
• United Diamond Brokers
• Viola's Pizza Co.
• Warren County Apparel
• Wink