Main Street Stories : TOPZ Frozen Treats & Metro Deli
---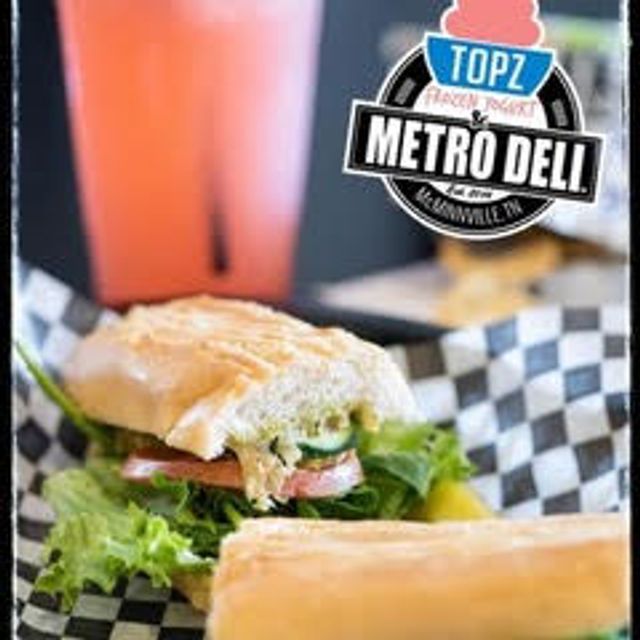 It all started with a girl and her dad. A weekly trip to the local froyo shop for good behavior turned into an idea that eventually birthed TOPZ Frozen Treats and Metro Deli. While living in Hermitage, TN Matt Sands would take his and Anna's daughter Maddie for a weekly treat when she received a green dot for good behavior in elementary school. These weekly treats turned into more frequent trips with not just Maddie, but Anna and their son Dylan, too. Over time, Matt started talking to the owner about the possibility of a mobile partnership, but the owner decided to take a different approach and offered Matt the opportunity to buy his business.
With this opportunity in hand, and the idea of opening a shop in Anna's hometown, Matt and Anna called an extended family meeting with Anna's brother, Josh Baker. Their two families took a trip to Chattanooga for a birthday where they celebrated at a frozen yogurt shop. Josh's family then had their first experience with frozen yogurt. That trip sealed the deal! On July 4, 2014, TOPZ Frozen Yogurt had their soft opening with July 18 , being their grand opening date. The following December they decided to add soup and sandwiches to their business. Thus, TOPZ Frozen Treats & Metro Deli was born as we know it today.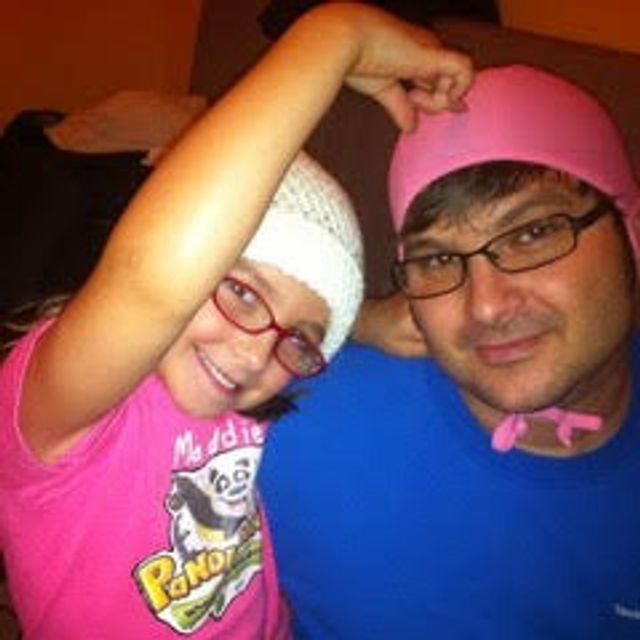 From the very beginning they have tried to model their business around John Wesley's rule…Do all the good you can, by all the means you can, In all the ways you can, In all the places you can, At all the times you can, To all the people you can, as long as ever you can.
At any given time, you will find flavors varying from cake batter to chocolate, vanilla to green apple, and cotton candy to cheesecake. Some flavors change with the season while other flavor favorites like cake batter are always available. Cup sizes have fixed prices which include froyo and toppings. That is pretty awesome because, if you know froyo, many times you are charged by the weight of your cup and toppings weigh a lot!

If you are wanting a delicious meal, walk on over to the deli side of the shop and get anything from pizzas, sandwiches, soups, salads, and espressos. Their "soup of the day" is a delicious option! Soups vary from Monday's Loaded Baked Potato to Friday's Cheese Tortellini with a crowd favorite being Tuesday's Santa Fe Taco soup. They have pasta salads and cobb salads as well. Of course, this is just a small portion of their menu! There are loads of other options and you can even build your own sandwich! Just about anything you are in the mood for, you can find at TOPZ Frozen Treats & Metro Deli! Come by and see their team at 104 West Main Street in beautiful Downtown McMinnville, Tennessee! They have online ordering, their own brand app, or you can call in your order to pick it up, or have it delivered! They can be reached at 931-474-8679 or
www.topzfrozenyogurt.com
.