Main Street Stories: The Hitch Outfitters
---
Family Tradition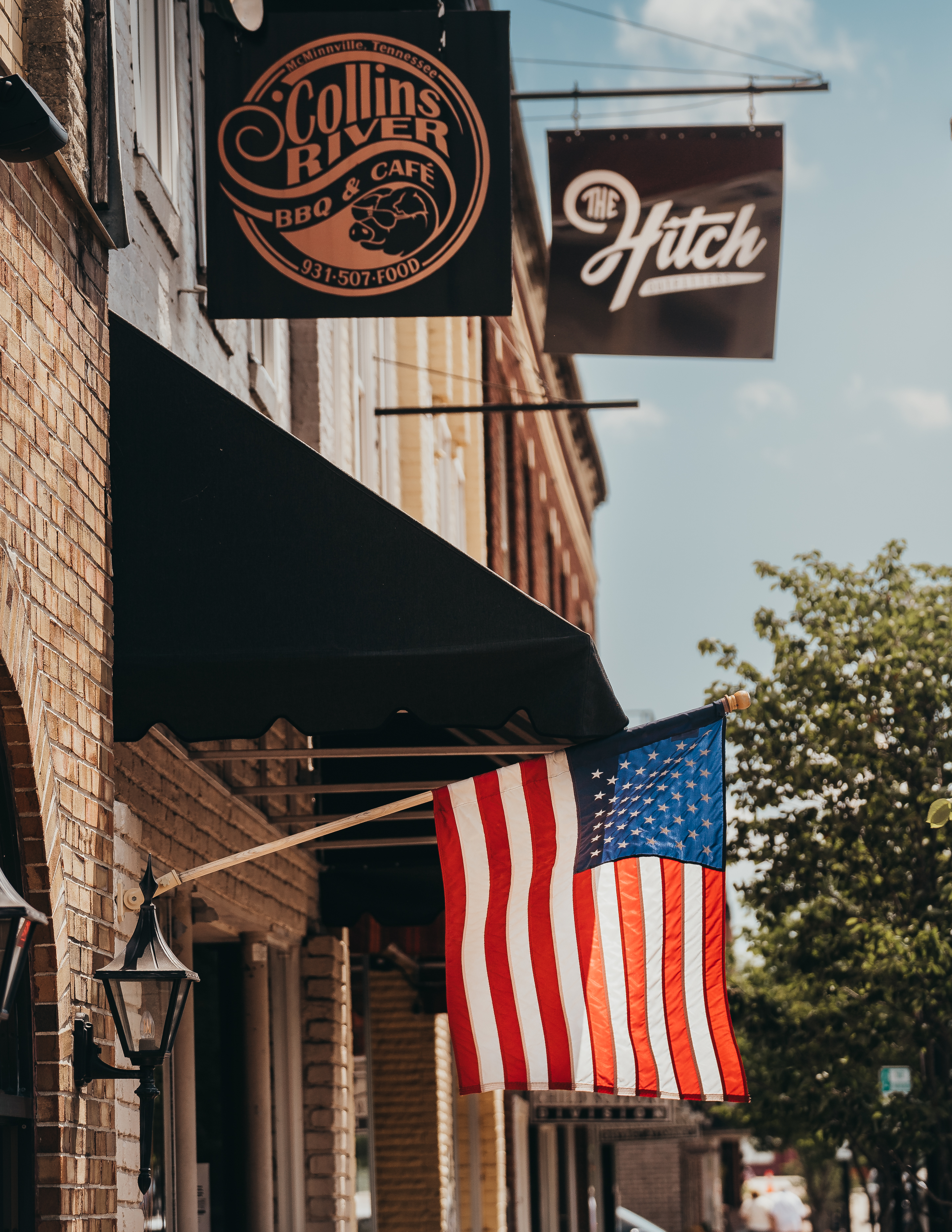 "It's a family tradition, we are carrying it on!", said Kelley Snyder, the manager of the Hitch Outfitters. "My grandfather and Ronnie's grandfather were 2 out of 15 children. Ronnie's dad and uncle started the first retail business. We had a great uncle that had a rolling Hitchcock store. I owned a flower shop and our cousins owned what use to be Hitchcock's men store back in the 80's and 90's. Our cousin Mariam owned the cloth house and now our cousin Emily has the drug store. So retail has always been a big part of the extended family."


After two outfitter stores one in Fall Creek Falls, and one in Rock Island, Ronnie Hitchcock opened the original Hitch Outfitters in Sparta, TN over three years ago. With a newly renovated building next to Collin's River BBQ downtown, Ronnie saw the perfect opportunity to close and move the Rock Island store to McMinnville. Ronnie renamed the store and opened The Hitch Outfitters in McMinnville in February 2022.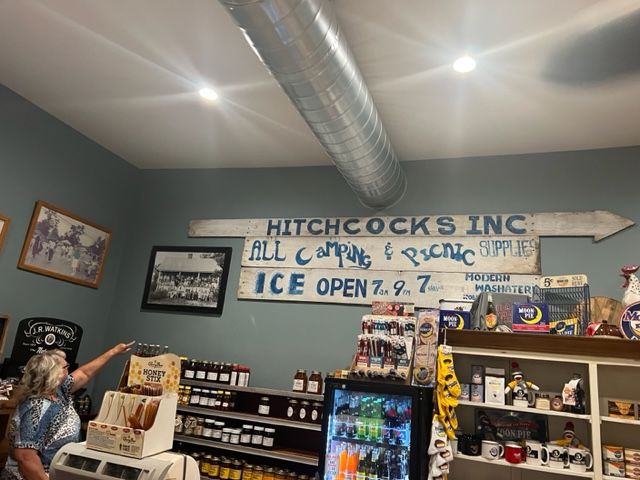 The Hitch got its name from Hitchcock, their family name that can be found painted on the old sign hanging in the general store. The sign is from the original store that the family opened in Spencer years ago. Hanging beside the sign are the Hitchcock family's old photos showing the extended family and a reminder of where it all started.
The outfitters store occupies two beautiful, renovated buildings on Main Street, with men's, women's, and children's merchandise. The general store section features old candies, jams, spices, honey, toys, and lots of little goodies. The store carries brands such as JEEP, Life is Good, YETI, Melissa and Doug Toys, Chaco's, Teva's and Kavu. The store also features Pioneer gear and McMinnville specific merchandise to represent our hometown.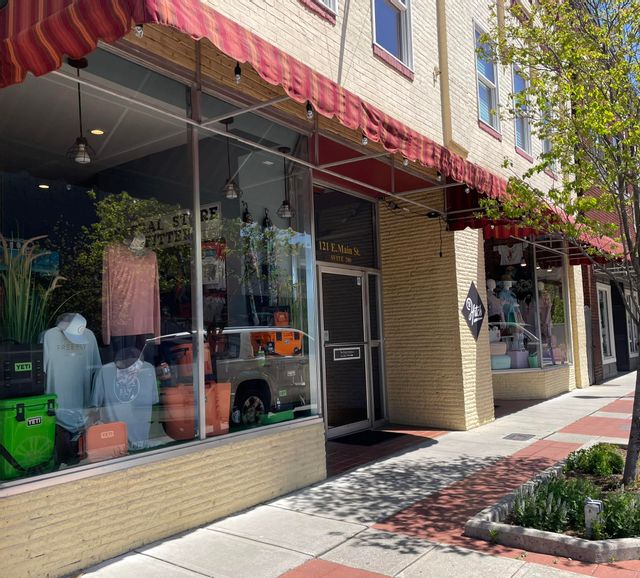 "We love being downtown, the atmosphere, the friendships made and meeting new people that come to visit our town," said Kelley.
The Hitch Outfitters is located at 123 East Main Street beside Collins' River BBQ and Café. Their hours are Monday-Saturday 10 am to 6 pm and you can find them on social media at https://www.facebook.com/thehitchoutfitters, and https://www.instagram.com/the_hitchoutfittersmcminnville/.
We are so blessed to have The Hitch Outfitters on Main Street and a part of our downtown community!