Our Historic Downtown District : First United Methodist Church
---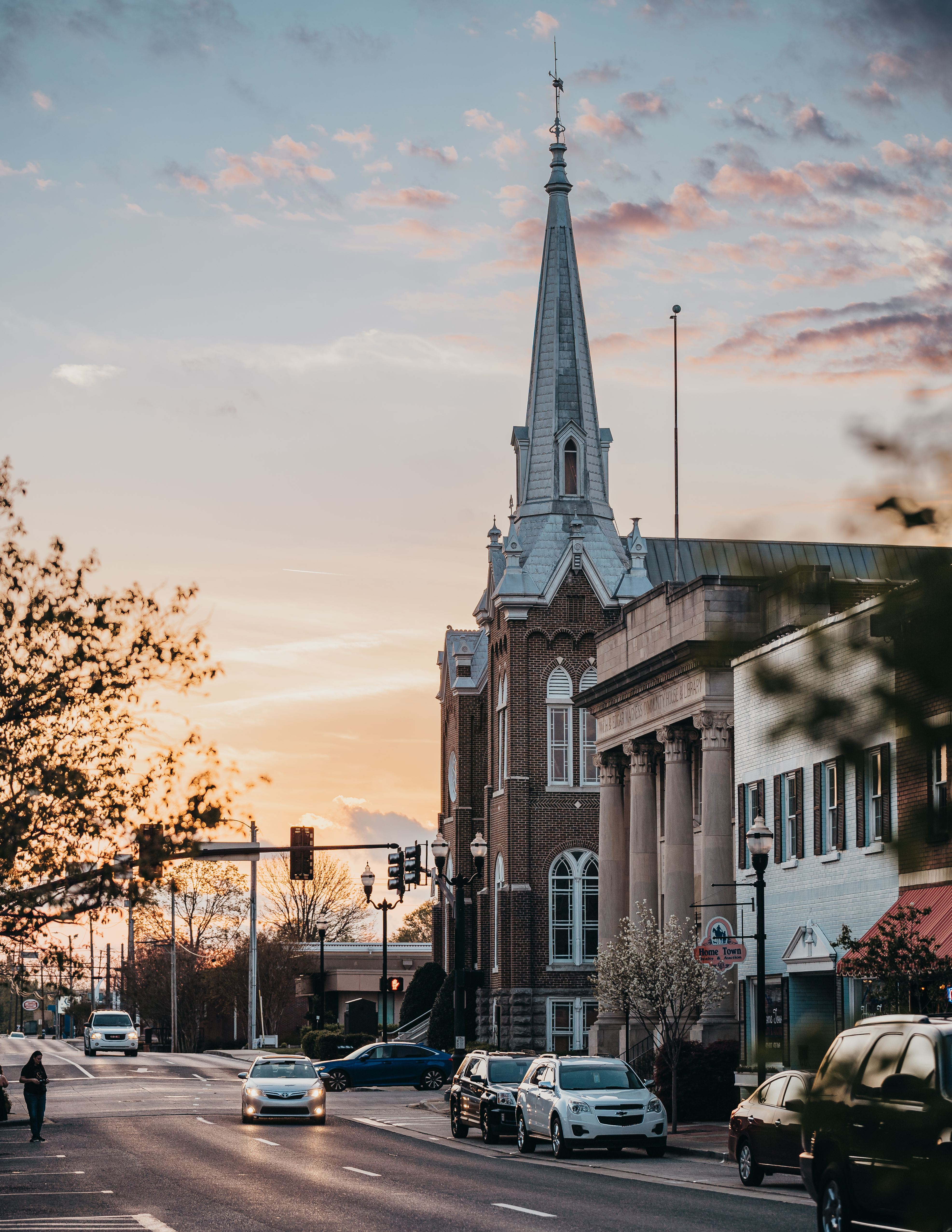 Our Historic Downtown District has four National Register properties located there. Each has its own, distinct architecture and form. Situated on the corner of Main and Chancery sits the imposing structure known as First United Methodist Church.
Built in stages, with two additional buildings located on its campus, the historic sanctuary dates to 1886 and reflects the Gothic Revival Style popular during the Victorian Era. The style was popular for churches, commercial buildings and homes. The design is reflective of earlier Medieval construction which features…stained glass windows, pointed arches, towers, parapets, decorative brick and steeply pitched roofs.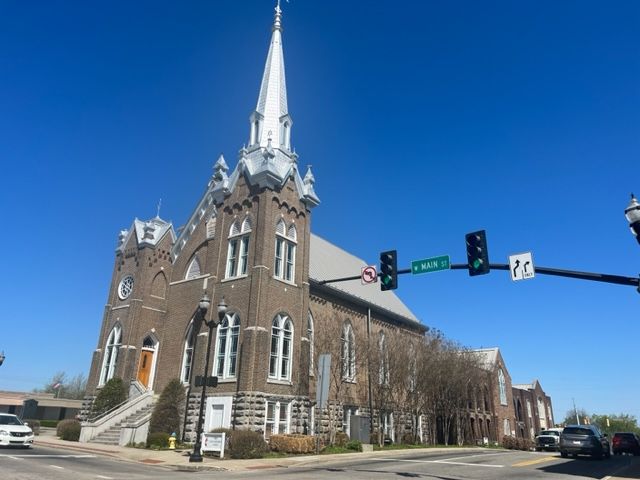 FUMC stands majestically on one of the busiest intersections in McMinnville and is considered one of the finest examples of Gothic Revival architecture in Middle Tennessee.The sanctuary was designed by the famous Nashville architect, Hugh Cathcart Thompson. It should be noted that he also designed another historic tabernacle, the Ryman Auditorium, in Nashville, Tennessee. The Presbyterian Church in Franklin is also an example of his work.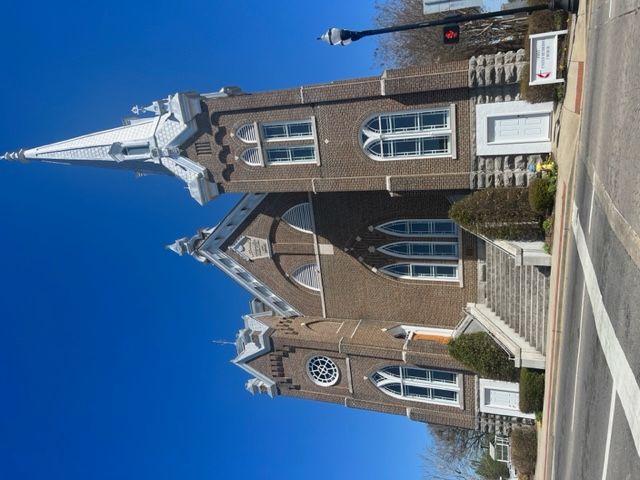 FUMC has had few changes over the years, but the addition of two annexes utilized similar Gothic designs and are incorporated well with the historic architecture of the building. The Willis Annex was completed in 1932 and features an arched colonnade and courtyard. It's chapel contains wooden trusses and a beautiful, stained glass window that faces Chancery Street. In 1959, another member, Martin Gribble, bequeathed funds for another classroom annex to the rear of the Willis addition. The classic arched stained glass windows are distinct, but all-together keeping with the architectural style of the original church structure. Landscaping and lighting enhance the beauty of the church and its campus, which includes two other structures.
The old City Bank building is a classic example of mid-century modern architecture. It is used as for youth activities. The H.G. Hills Grocery Store has retained its modern mid-century commercial style that was used by the Nashville-based grocery store chain all over Middle Tennessee. The Hill Family also maintained a cabin at Rock Island as a weekend getaway.
FUMC owns an entire city block downtown that once included several large homes that were razed after WWII to expand the commercial district downtown. The church takes pride in maintaining the three, distinctly-styled buildings which brings flavor to the inventory of our unique, historic downtown. For more information on FUMC, the
Warren County Genealogical and Historical Association
published a brief history of the church in its Spring/Summer Bulletin.