Main Street Stories : Cumberland Biscuit Company
---
Treating people like family with breakfast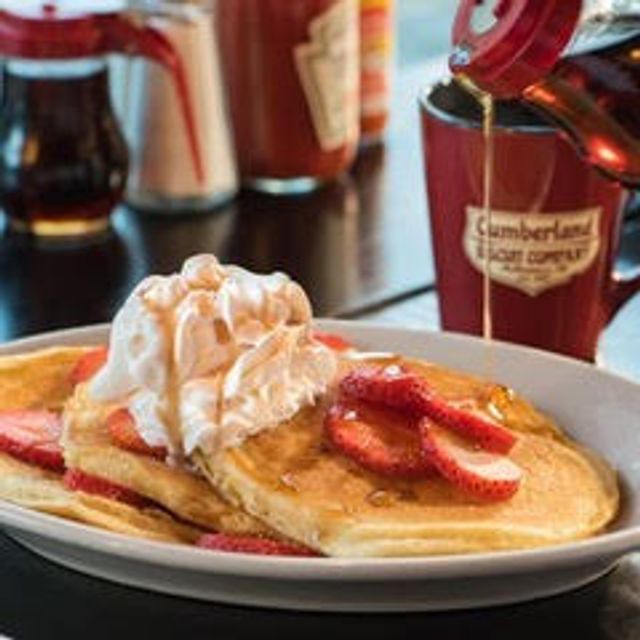 When you love breakfast and people, you have a recipe for success. Cumberland Biscuit company opened in 2017 at 114 West Main Street after the closing of long-standing Main Street Bakery. With 114 West Main Street already being set up as a restaurant, the owners of TOPZ Treats Yogurt & Metro Deli jumped at the opportunity to open another restaurant downtown. Owners Matt and Anna Sands along with Anna's brother, Josh Baker, recognized a need for an upscale breakfast eatery in the downtown area.
This recognition was natural as Josh and Anna both love breakfast. Josh and Matt put a new spin on the inside of the restaurant, refurbishing wood from upstairs in the building and creating a unique space for guests to enjoy their experience.
Cumberland Biscuit Company opened on May 16, 2017 with a vast array of specialty items like eggs benedict, chocolate gravy, and chicken & waffles. In the beginning they only served breakfast, but soon branched out to dinner on Friday and Saturday nights. Dinner items include shrimp & grits, Voodoo Pasta, and signature burgers to name a few. You are welcome to have a seat at the bar top facing the Park Theatre to watch the action on Main Street or at a table in the back to sip your coffee out of their signature coffee mugs.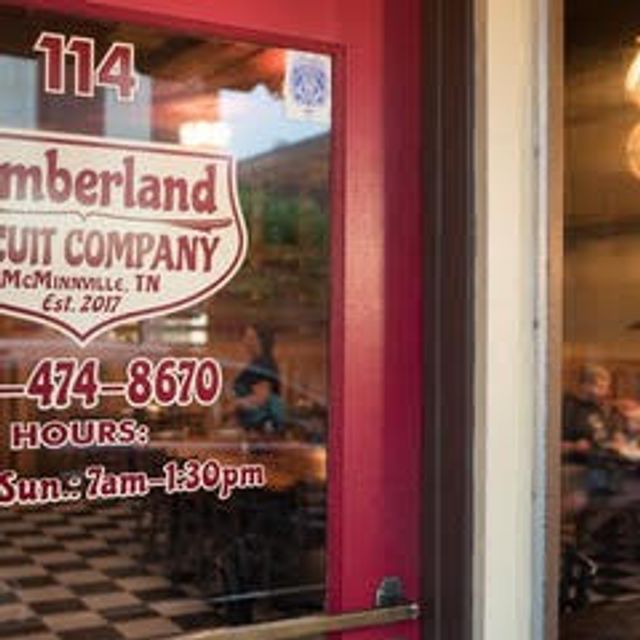 Their hours of operation are Thursday-Sunday from 7:30 a.m. - 1:30 p.m. and Friday and Saturday evenings for dinner from 5:00 p.m. to 8:00 p.m.
Matt and Anna believe that taking care of your team and building them up as individuals makes for a great company and their employees become like family to them. Matt was a youth minister for over 20 years, so his family's love of service and community spill over into their businesses. They enjoy seeing people happy, providing a good service, and a great environment. Matt said that "if you have great service, treat people like family, and give them a great experience, then they'll take care of you."

Matt and Anna enjoy being a part of the Downtown Community. Anna said that she enjoys the beautiful downtown buildings and talking to other business owners while walking down Main Street. She loves how community minded it is and believes downtown is like its own little community! We're glad to have business owners like Matt and Anna who are willing to keep investing in Downtown McMinnville! Come by and see the team at 114 West Main Street in beautiful Downtown McMinnville, Tennessee! They have online ordering, or you can call in your order for pick-up! They can be reached at 931-474-8670 or at
www.cumberlandbiscuitcompany.com.