Main Street Stories : Collin's River BBQ & Cafe
---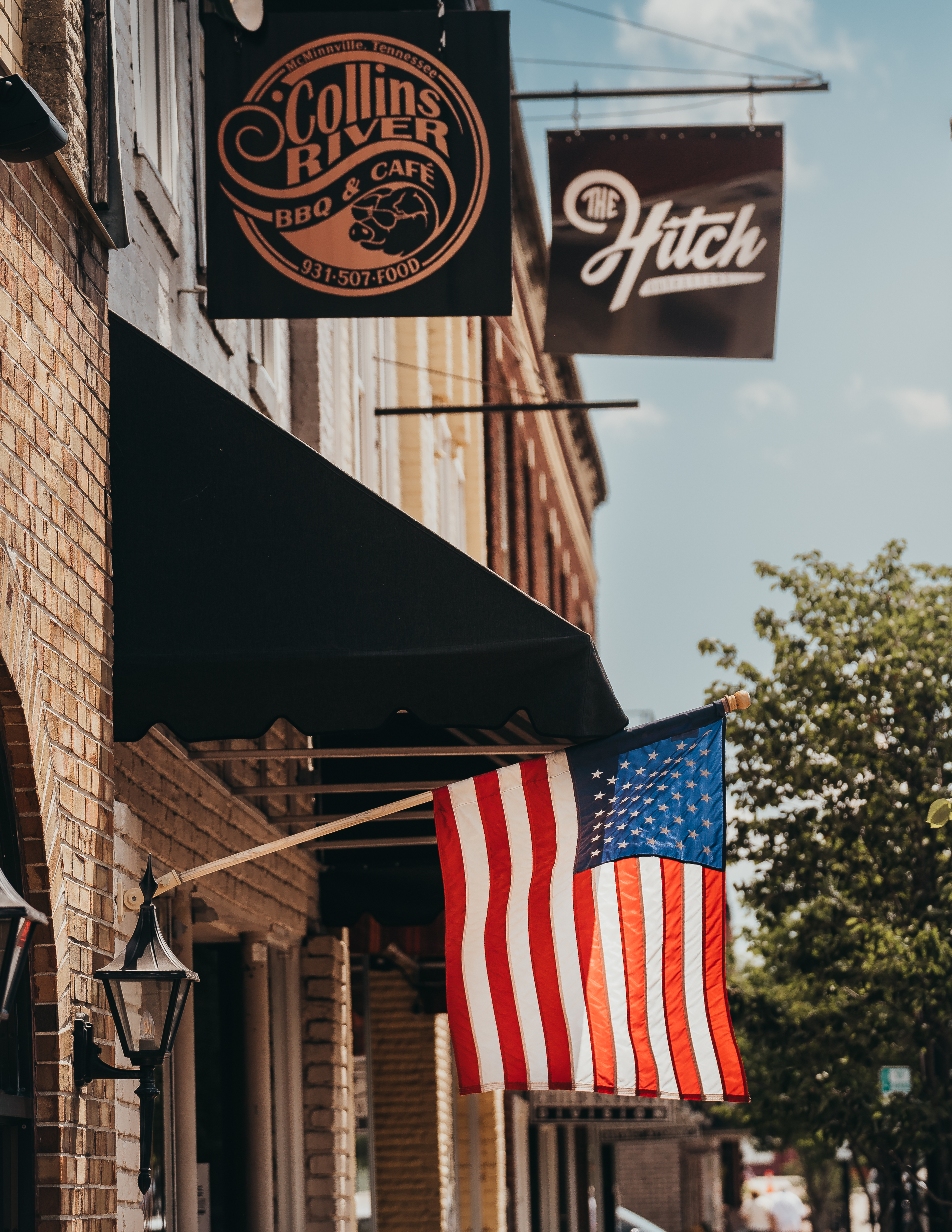 Collins River BBQ & Café didn't start out in their current spot front and center on East Main Street. It began in 2009 with a Toyota 4Runner, pop-up tent, a smoker, and a trailer. Owner Joe O'Neal had just finished up culinary school at Walter State Community College in Sevierville, TN. He really enjoyed working in restaurants through school, so Joe tweaked some of the recipes he learned as head smoker at Calhoun's in Gatlinburg & made them his own. This began his journey down the path of entrepreneurship.
For a couple of years, he traveled around to festivals, worked the farmer's market, and catered events until he could upgrade to a food truck. The following year he was approached to take over the lease of a business in his current location, which use to be the home of Magness Drugstore. Collins River BBQ & Café has enjoyed eleven years in downtown McMinnville and is a staple to those traveling in our area. They were awarded the TripAdvisor 2022 Traveler's Choice Award for restaurants, which allows many of those traveling to find their way here, along with a spotlight on the Nashville Public Television show Tennessee Crossroads.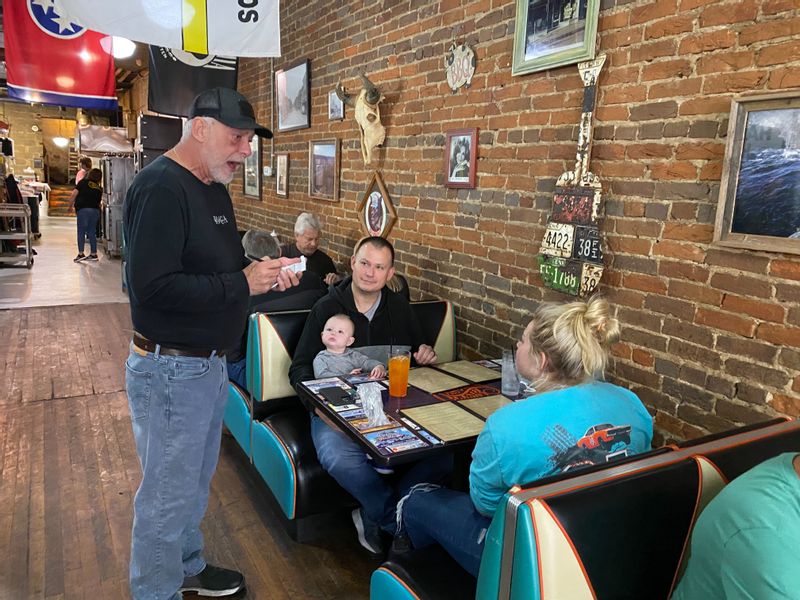 The menu at Collins River BBQ features BBQ Nachos, Fried Green Tomatoes, wings, brisket, and veggie wraps among many other items. Popular reviews from customers on the TripAdvisor website are the cheese curds, the local craft beer, and the friendly staff at Collin's River BBQ. "I enjoy seeing the smiles on the customers' faces, making sure they have a good meal and a good experience." said Joe. He also enjoys seeing new people come in from out of town that fall in love with McMinnville. Many of his weekend customers are out of towners coming to McMinnville on day trips from Nashville and Chattanooga.
When asked what his favorite thing about being a downtown business owner was, Joe said it was "the sense of community. All of the business owners pretty much know each other. We all get along. Seeing people on Main Street and the interaction and neighborhood feel." Joe loves hearing people talk about how lively the downtown area use to be and how happy they are that it is coming back!
To enjoy all the goodness Collins River BBQ & Café has to offer, stop in to see them anytime between the hours of 11:00 a.m. and 9:00 p.m. Tuesday through Saturday. You are also welcome to give them a call at 931-507-FOOD (3663) or visit their website at
www.collinsriverbbq.com
. We are thankful that Collins River BBQ is part of the downtown community and we look forward to many more years of partnership with them!
https://www.facebook.com/collinsriverbbq