Main Street Investor: Security Federal Savings Bank
---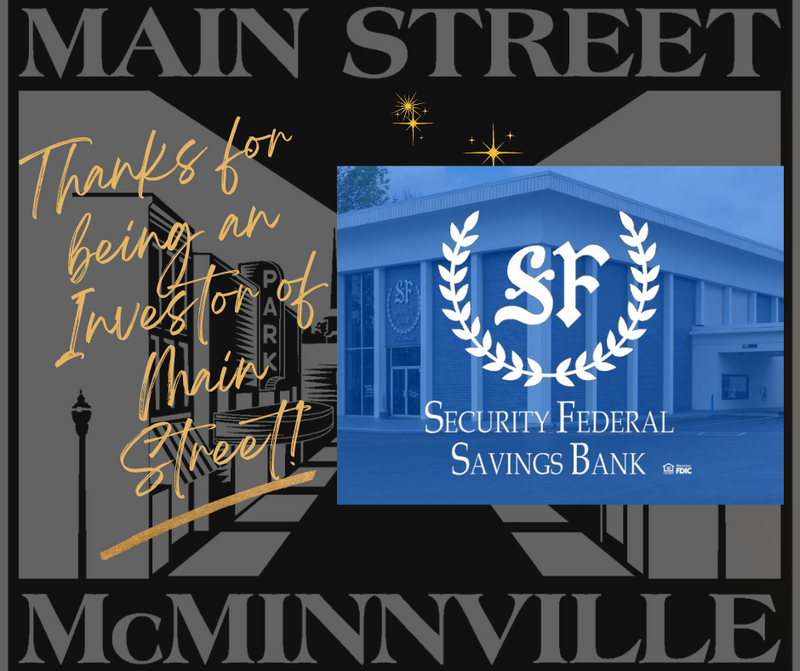 ✨Every summer Main Street has been provided a home for Main Street Live by Security Federal Savings Bank! We love having them on Main Street and making MSL 🎸home on the West Lawn! 
Security Federal Savings Bank was founded in 1960 as a Savings and Loan Association, Security Federal Savings Bank of McMinnville was organized to address the needs of McMinnville and Warren County.  Security Federal has been providing friendly and experienced financial service to our community since then and known as the  "Friendliest Bank in Town'. 

Security Federal loves to be involved in our community and has sponsored several Main Street events this past year. Main Street LIVE!, Main Street Throwdown, Pioneer Pep Rally, and Small Business Saturday! 
Thank you for all you do for Main Street McMinnville and the investment you continually put in our community! ✨